Residential Foundation Settlement Repair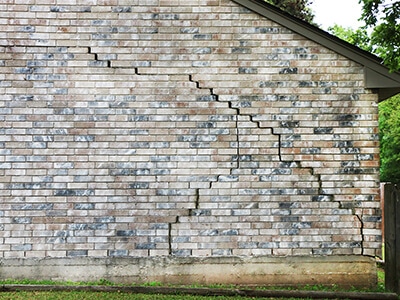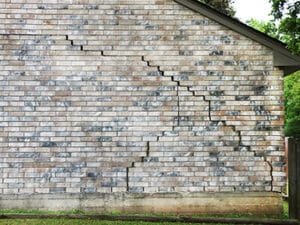 As a homeowner, you already know that many things can go wrong within your home and that it's not always easy to spot any underlying issues. For example, the issue of a foundation settlement often goes unnoticed because it happens gradually. But what exactly is foundation settlement?
Simply put, foundation settlement is the term used to describe a building or house that has gradually sunken lower into the ground below where it was originally constructed. When this happens, your home can suffer a multitude of structural damage, and at worst, could possibly even collapse. Foundation settlement can also lead to basement water issues or problems with a crawl space.
Differential settlement – Foundation settlement doesn't always take place at the same time throughout the home. When different areas of the foundation settle at different rates, this process is called differential settlement.
Uniform settlement – Conversely, when settlement throughout the building or home happens simultaneously, this process is called uniform settlement.
Repairing or mitigating foundation settlement yourself is not recommended due to the importance and difficulty of the task. If you find that you have foundation settlement issues, it is recommended that you contact a reputable contractor that specializes in foundation settlement issues and with a professional engineering background.
Deska Services has professional engineers on staff for the specialized expertise required when it matters most.
The problem signs of foundation settlement are generally cracks in your basement or foundation walls. The type of cracks and how they are positioned is the best indication that there is a problem.
If you've got a sinking or settling foundation, it is important to work with an experienced company that can implement the proper solution to permanently repair your sinking foundation issue.
Foundation Repair Gallery
If you're not sure if you've got a problem, schedule an appointment with one of our experts to come out and take a look at your home and determine if there is a problem and what we can do to help you.
Engineering Services in Alexandria, VA
I had a very good experience with this company. We had an engineer come out and he was very knowledgeable and wrote a report and made some repair recommendations. We used them to do the work and I was very pleased with the completed project!
Gina M - Alexandria, VA 22301
Foundation Repair in Alexandria, VA
Our home inspector found several issues with our foundation so he referred us to them. An engineer came out to look at the problems and provided us a report of the issues along with recommendations. We also used them to do the work which was nice and…
Andrew H - Alexandria, VA 22312
Waterproofing in Alexandria, VA
Our realtor recommended Deska. We had an engineering inspection done and we needed to seal the cracks with epoxy and install a drain system/pump. They offered a lifetime warranty on the drain system so I am one happy camper!
Matthew N - Alexandria, VA 22312