Residential Drainage Problem Signs
Drainage patterns at a home can change over time and previously installed systems during home construction or ones that used older equipment can become problematic over time. Drainage systems can fail for many reasons and this doesn't always result in a sudden failure or cease in function. Often a failing drainage system provides many signs of deterioration or warning signs long before a total failure. Some of the most common reasons and warning signs are below.
Reasons for Drainage Failure:
Design errors
Improper construction practices
Improper materials
Deteriorated materials
Warning Signs for Failure:
Water ponding around system
Low flow at drain output
Erosion of backfill
Undermining around foundations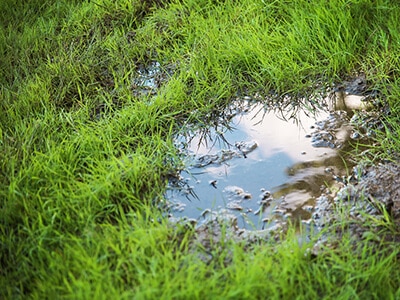 If you notice any of these warning signs, it is important to get in touch with a professional that can implement the proper drainage solutions to prevent damage to your home or yard.
Engineering Services in Alexandria, VA
I had a very good experience with this company. We had an engineer come out and he was very knowledgeable and wrote a report and made some repair recommendations. We used them to do the work and I was very pleased with the completed project!
Gina M - Alexandria, VA 22301
Foundation Repair in Alexandria, VA
Our home inspector found several issues with our foundation so he referred us to them. An engineer came out to look at the problems and provided us a report of the issues along with recommendations. We also used them to do the work which was nice and…
Andrew H - Alexandria, VA 22312
Waterproofing in Alexandria, VA
Our realtor recommended Deska. We had an engineering inspection done and we needed to seal the cracks with epoxy and install a drain system/pump. They offered a lifetime warranty on the drain system so I am one happy camper!
Matthew N - Alexandria, VA 22312