Residential Drainage Services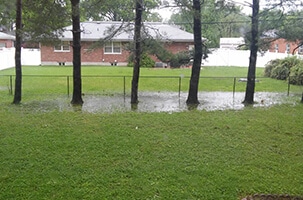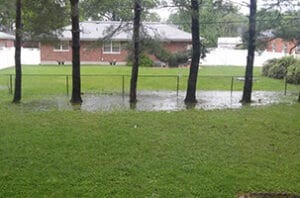 Do you have pooling water, a soggy lawn, or muddy areas after it rains? Is there water coming into your basement or a mold or mildew issue? If you've got a water problem, it could be due to inadequate lawn drainage in place. Whether it's a continuously muddy lawn, ponding of water, water in your basement, or just a noticeable issue, let the professionals at Deska Services guide you through the process towards the ideal and cost effective solution.
Problem Signs
The most common drainage problem signs are typically excess water in unwanted areas of your lawn or home and are easy to spot when you know what to look for.
Generally, the drainage solutions we implement are helping to channel water away from problem areas and they are simple but effective at treating water problems.
Engineering Services in Alexandria, VA
I had a very good experience with this company. We had an engineer come out and he was very knowledgeable and wrote a report and made some repair recommendations. We used them to do the work and I was very pleased with the completed project!
Gina M - Alexandria, VA 22301
Foundation Repair in Alexandria, VA
Our home inspector found several issues with our foundation so he referred us to them. An engineer came out to look at the problems and provided us a report of the issues along with recommendations. We also used them to do the work which was nice and…
Andrew H - Alexandria, VA 22312
Waterproofing in Alexandria, VA
Our realtor recommended Deska. We had an engineering inspection done and we needed to seal the cracks with epoxy and install a drain system/pump. They offered a lifetime warranty on the drain system so I am one happy camper!
Matthew N - Alexandria, VA 22312