Contractor and Architect Services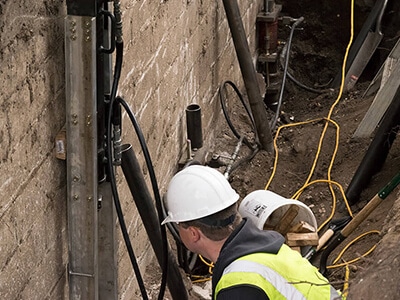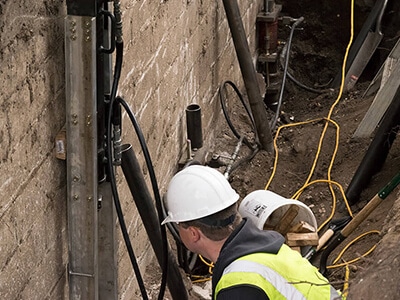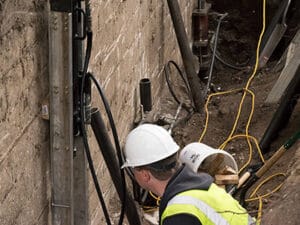 Our team is certified in the following installation or repair methods:
A.B. Chance Helical Pier Certified
A.B. Chance Helical Pull-down Micropile Certified
Atlas Resistance Pier Certified
Fortress Stabilization Carbon Fiber Reinforcement Certified
Emecole Foundation Flatwork and Reinforcement Certified
Emecole Crack Injection Certified
Emecole Concrete, Pavers, and Brick Sealer Certified
Emecole Drainage Systems Certified
Emecole Crawl Space Encapsulation Certified
If you're a general contractor or an architect in need of our structural or waterproofing services, please contact us to set up a meeting.
Engineering Services in Alexandria, VA
I had a very good experience with this company. We had an engineer come out and he was very knowledgeable and wrote a report and made some repair recommendations. We used them to do the work and I was very pleased with the completed project!
Gina M - Alexandria, VA 22301
Foundation Repair in Alexandria, VA
Our home inspector found several issues with our foundation so he referred us to them. An engineer came out to look at the problems and provided us a report of the issues along with recommendations. We also used them to do the work which was nice and…
Andrew H - Alexandria, VA 22312
Waterproofing in Alexandria, VA
Our realtor recommended Deska. We had an engineering inspection done and we needed to seal the cracks with epoxy and install a drain system/pump. They offered a lifetime warranty on the drain system so I am one happy camper!
Matthew N - Alexandria, VA 22312