Commercial Property Services
Our team provides property managers, facility managers, and insurance managers with a number of waterproofing and foundation repair services for basements and crawl spaces in your commercial properties. Whether these are offices, apartments, or other managed properties, our team can resolve these issues correctly and at competitive costs. Our property manager services include: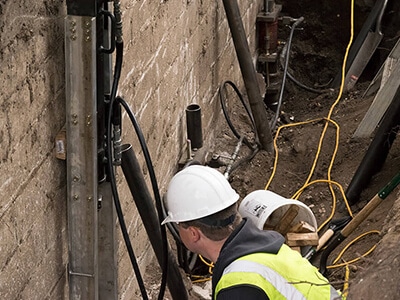 Waterproofing
Structural
Engineering
Foundation jacking
Carbon fiber
Helical piers
Push piers
Retaining walls
Truss structures
Concrete repairs
Parking garage repairs
If you've got a need for any of our property management services, do not hesitate to reach out to us and speak with a member of our team.
Engineering Services in Alexandria, VA
I had a very good experience with this company. We had an engineer come out and he was very knowledgeable and wrote a report and made some repair recommendations. We used them to do the work and I was very pleased with the completed project!
Gina M - Alexandria, VA 22301
Foundation Repair in Alexandria, VA
Our home inspector found several issues with our foundation so he referred us to them. An engineer came out to look at the problems and provided us a report of the issues along with recommendations. We also used them to do the work which was nice and…
Andrew H - Alexandria, VA 22312
Waterproofing in Alexandria, VA
Our realtor recommended Deska. We had an engineering inspection done and we needed to seal the cracks with epoxy and install a drain system/pump. They offered a lifetime warranty on the drain system so I am one happy camper!
Matthew N - Alexandria, VA 22312